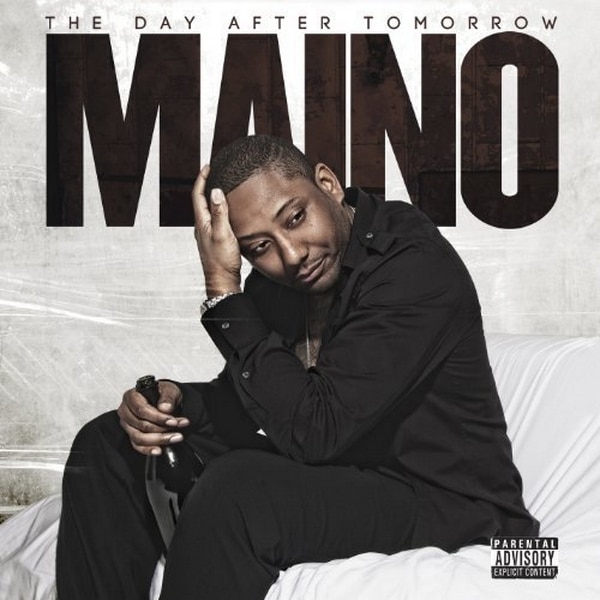 The Day After Tomorrow
Maino
Label:
Atlantic Records / Hustle Hard / E One Music (Membran)
Release:
23.03.2012
Fragte sich Maino auf seinem ersten Album noch, ob Morgen überhaupt kommt, so ist er auf dem Nachfolger The Day After Tomorrow etwas optimistischer unterwegs und prognostiziert sogar den Tag danach.
Im Zuge der Albumpromo erschien vorab am 26. Januar das Mixtape I Am Who I Am, welches den Song Cream (ft. T.I. & Meek Mill) und den Remix zur ersten Single Let It Fly beinhaltete.
The Day After Tomorrow stieg in der ersten Woche mit rund 6.300 Verkäufen auf Platz 94 der Billboard 200 Charts ein und hatte nach 4 Chartwochen den 5-stelligen Verkaufsbereich erreicht.
Tracklist
01. Intro

02. Never Gon' Stop

03. Make That Money

04. Nino Brown

05. Need A Way Out (feat. Mista Raja)

06. Unstoppable

07. Gangstas Aint Dead (feat. Push Montana & Mouse)

08. Cream (feat. T.I & Meek Mill)

09. Let It Fly (feat. Roscoe Dash)

10. That Could Be Us (feat. Robbie Nova)

11. A Dream (Interlude)

12. Heart Stop

13. Heaven For A G

14. Messiah

15. Glad To Be Alive

16. Day After Tomorrow

Best Buy Bonustracks:

17. Yes, Yes Y'all (feat. Lloyd Banks)

18. Criminal

19. Rare Breed
Hinterlasse einen Kommentar